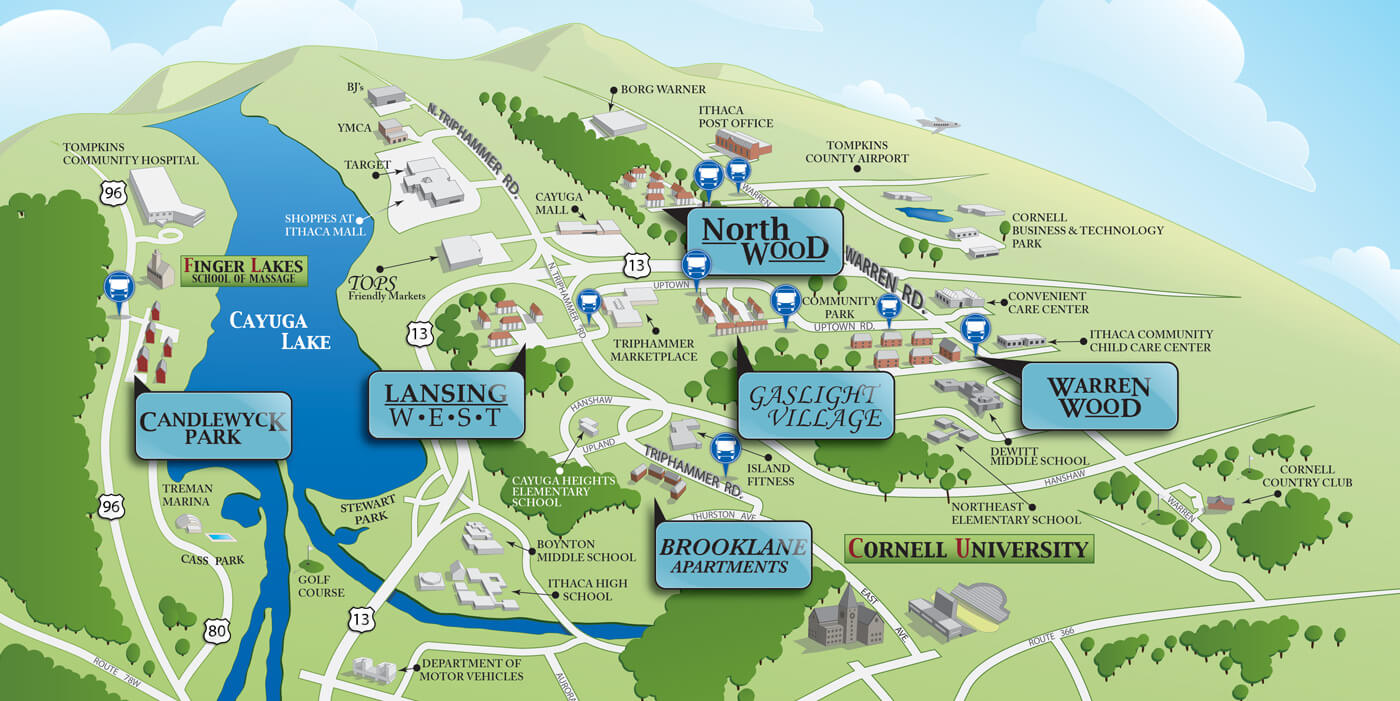 Home to natural beauty, renowned institutes of higher learning, and a vibrant cultural environment, Ithaca, New York is the ideal place to call home. For beautifully appointed Ithaca apartments that are affordably luxurious look no further than The Solomon Organization. All of our Ithaca, New York apartments are within 2 miles of Cornell University and have easy access to Ithaca College. Additionally, all of our apartments are located along the TCAT bus line. If your business is not at Cornell or Ithaca College, or you just want to escape the hustle and bustle of campus, you'll find that our Ithaca apartments are just the right distance from downtown, while still incredibly convenient.
Explore Ithaca, New York
With 6 spectacular communities within 2 miles of Cornell, we're all about Ithaca! The Solomon Organization's apartment communities are all within close proximity to Cornell University, Ithaca College and all that Ithaca has to offer. Each enjoys a serene, peaceful setting, creating the ideal lifestyle.